Support SKS
A St. Katharine of Siena School education instills learning beyond academics. In fulfilling our school mission, our teachers and staff are dedicated to academic excellence that seeks to develop the whole child. In keeping with that mission, our community fosters the growth of moral character and social awareness of each student. In the tradition of the IHM sisters, we joyfully give students the opportunity to build a lifelong relationship with God.
In order to continue our tradition of academic excellence, we hope you will help support us with our Annual Fund. We are grateful for all donations at any level. Please know that every dollar raised will go directly to St. Katharine of Siena School and make an impact on the lives of our students, teachers, and families.  Each day we teach the values that will give our students necessary life skills, all deeply rooted in our faith.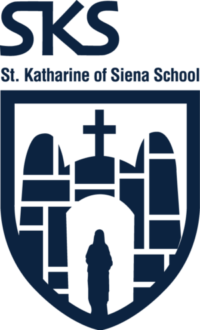 SKS ANNUAL FUND
Thank you for your interest in the St. Katharine of Siena School Annual Fund. Your gift will help to bridge the gap between tuition and the actual cost to educate our students. With your support, we can continue our 103-year tradition of providing academic excellence and inspiring our students to become women and men of faith, service and leadership. 
We are committed to educating the whole child. We provide:
Academic Excellence in a rigorous learning environment
Spiritual and moral development rooted in Catholic faith

Development of character traits including respect, integrity, initiative and perseverance

Opportunities to serve our community and foster compassion for others
100% of your donation to the annual fund stays in our school and directly impacts the daily lives of our students. All gifts are tax-deductible.
or
Send a check
made out to St. Katharine of Siena School and mail to: