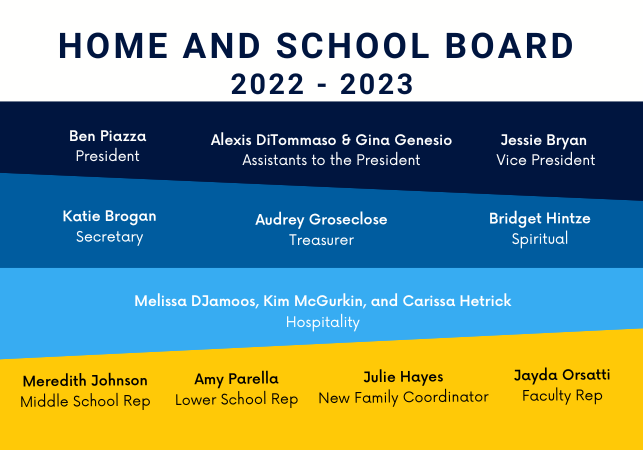 Welcome
On behalf of the Home and School, we would like to welcome everyone to another fabulous school year! The role of the Home and School is to support and foster the strong sense of community here at SKS. We look forward to engaging with SKS families at the various events planned during the school year. Our events agenda includes staples that have traditionally been a hit with SKS families, as well as a couple of new events that we are incredibly excited about introducing this year. Stay tuned for more information! We encourage people who might be interested in volunteering to reach out to anyone on the board and throw your hat in the ring. One thing is certain, this community – from the parish, the school, to our families, SKS is filled with such wonderful people, and we look forward to helping to make everyone's experience as fulfilling as possible.
We will keep you informed about Home and School events via our Home and School emails. Feel free to contact us at
homeandschool@sksschool.org
.