A Board of Limited Jurisdiction (BLJ) is a mission-driven, participatory policy-making body empowered by the Archdiocese of Philadelphia and parish to make binding decisions in specified areas of responsibility in accordance with the Elementary School BLJ Operating Principles and in keeping with the rules, regulations, and vision of the Archdiocese and canon law.  Led by an Executive Committee, the BLJ functions in collaboration with the pastor and principal and is trained and supported by the Office of Catholic Education.
Through the work of their committees, the BLJ manages the following areas:  Finance, Enrollment, Development, Facilities, and Board Membership.  There are currently seventeen members on these five committees: three current parents, twelve alumni parents, plus principal Adria Crowley and pastor Msgr. Brouwers.  These boards have been put in place by the Archdiocese to help the pastors and principals run the schools.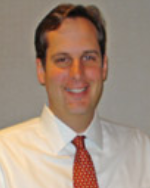 Phil Hintze is our inaugural Chairman of the Board and has been Chair for the last four years.  He has been tasked by Bud Tosti and Monsignor Brouwers to lead the seventeen board members as they set up the foundation for the Board at St. Katharine of Siena School.  In his role, Phil helps formulate the strategy of the Board and School as we strive to remain the preeminent parochial school in the Archdiocese of Philadelphia.  Phil has been providing investment advice to hedge fund managers for the last 24 years since graduating from business school at Duke.  He has served as a Managing Director with Stifel for the past fourteen years.  Previously, he ran New York sales for RBC Capital markets and oversaw national sales for SunTrust Robinson Humphrey.  Phil and his wife, Bridget, joined the parish ten years ago when they relocated from New York City.  All four of their children attended SKS, with three of them currently enrolled: John and William (5th grade), and Mimi (2nd).  Phil and Bridget are both strong proponents of Catholic education as they both attended Catholic schools from kindergarten through college.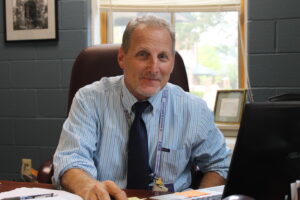 Bud Tosti is currently on the board as Vice Chair and Development. He is semi-retired after spending forty-eight years in Catholic education. After spending twenty years at St. Katharine of Siena School, including seventeen as principal, he retired from his full time position in June of 2022.   He taught math and English in 8th grade there for three years prior to being named principal.
Bud  began his coaching career at St. Dorothy School in Drexel Hill in 1972 coaching both CYO football and basketball.  In 1974, he began his teaching career at Our Lady of Peace School in Milmont Park. Pa.  where he taught 6th grade for four years    Also in 1974, he began his coaching career at Malvern, coaching football  and then was Fran Dunphy's assistant in basketball for four years. He started his teaching career at Malvern when the middle school was first opened in 1978.  When Fran Dunphy left for the college ranks, Bud was named head varsity high school basketball coach as well.  From 1978 to 2002, he was a math teacher and varsity basketball head coach for twenty-four years.  In 1990, he was named Middle School Head  while continuing to be the head basketball coach and teaching a math class.
After Malvern, he coached for five years at Episcopal Academy in an assistant coach role.  He continues to run basketball camps at St. Katharine of Siena School, and conducts local hoop clinics in the area. For the last eleven years, he has been assistant men's basketball coach at Rosemont College.  This fall, he began a new role by teaching an undergraduate education course at Rosemont College.  As an adjunct professor, he is helping aspiring new teachers begin their journey to become educators. He continues to serve on the St. Katharine of Siena Board of Limited Jurisdiction and also serves on a similar board at Visitation School in Norristown and St. Martin de Porres in Philadelphia. He resides in Broomall with his wife, Kit.  They have four children: Julie, Bud, Katie, and Joe and recently became grandparents to a grandson, Frankie and have five grand dogs!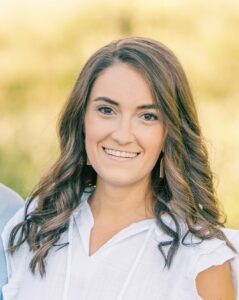 Sarah Chesky joined the board in 2022 and serves as Secretary.  Sarah graduated from SKS in 2008, followed by her brother, Bryan, in 2010.  She is also a graduate of Archbishop Carroll (2012) and Penn State University (2016).  She currently works as a Registered Dietitian Nutritionist at Crozer Health.  Fun fact, her career choice was inspired by an assembly guest speaker when she was an 8th grader at SKS.  Sarah has very fond memories from her time at St. Katharine's.  The faculty, staff, students, and parents are what always have and continue to make it a special place.  She is looking forward to helping to make an impact on its continued success.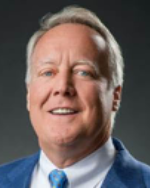 Bruer Kershner joined the Board in 2019 and functions as the BLJ Development Co-Chair. Bruer is CEO of Kershner Office Furniture. Featured in Smart 100, a publication of SmartCEO Magazine, Bruer is recognized for his leadership, strategic vision, and character. With his vast client relations and market knowledge, Bruer has successfully grown Kershner Office Furniture to be a top dealer in the region. Bruer and his wife, Meg, reside in Wayne, PA. Their three children, all SKS graduates, Bruer Jr. (30), Kelsey (28), and Britton (25) live in different cities across the United States, including Philadelphia, Los Angeles and Atlanta.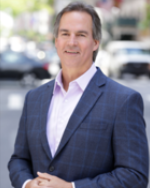 Doug Guyer joined the Board in 2020 and functions as the Co-Head of Development.. Doug is the CEO of Brandshare, a company he co-founded and serves as CEO. He brings decades of marketing and management experience to the position, as his company has many Fortune 500 companies as clients.  Doug and his eight siblings all graduated from SKS and Archbishop Carroll. Doug went on to attend Boston College on a football scholarship, where he played from 1979-'83, getting drafted by the USFL, before signing with the New England Patriots.
He and his wife, Toop, have 2 sons, Rainer and Doug, who also graduated from SKS and Archbishop Carroll. Rainer recently graduated from James Madison University and Rex is a rising senior at Utah State. Doug helped coach the SKS football team for 9 years and the high school CYO SKS basketball teams for 5 years.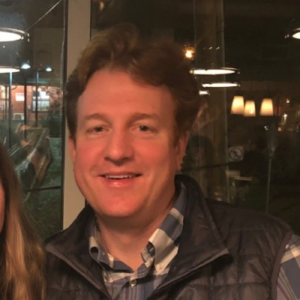 Jim Bryan joined the Board in 2022, serving on the finance committee.  Jim is President of three of Taylor Farms' wholly owned subsidiaries in New Jersey, New England, and Florida. Taylor Farms is North America's largest producer of salads and fresh foods.  Jim is originally from California and met his wife Jessie, at Villanova during graduate school; why he lives in Wayne and not California.  Jim and Jessie are members of the parish, and their three children currently attend St. Katharine of Siena School, with Georgia in fourth grade, Catherine in second, and Thomas (Tuck) in kindergarten. He looks forward to the opportunity to give back to the truly unique school community that is SKS and slowly trying to catch Jessie in terms of volunteering at SKS!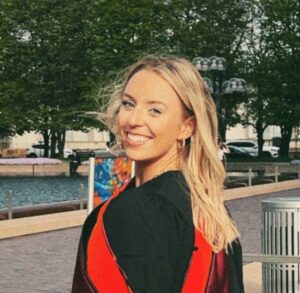 Bridget Maguire is a 2013 alum of St. Katharine of Siena, serving on the Board as part of the Development Committee. Bridget's goal in joining the Board is to develop outreach strategies in order to capitalize on our strong alumni and parent network. As a recent college graduate, she brings a unique perspective of the value of SKS' strong foundation that has guided her academically and professionally. Bridget continued her Catholic education at Villa Maria Academy for high school. She graduated from Northeastern University with a BS in Civil Engineering and MS in Geotechnical Engineering in 2022. Bridget currently works in Philadelphia as a Design Engineer for Dynamic Engineering Consultants.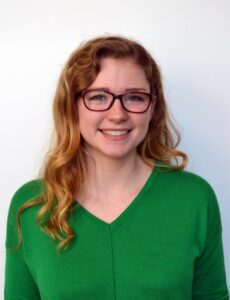 Megan Condello joined the board in 2022 to serve on the development committee. Megan graduated from SKS in 2011 after her sister Carolyn graduated in 2009. She is also a graduate of Villa Maria Academy and Penn State University. Currently, she is a Food Scientist at Campbell Soup Company creating new products for the V8 juice brand. Megan has stayed connected to SKS after graduating by helping her mom at the front desk, tutoring, and volunteering at events. She is looking forward to reconnecting with alumni and past families through her development work while helping improve the future of SKS.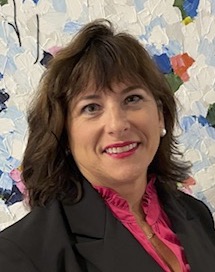 Leslie Flick joined the Board in 2022. She is a Director of Business Development at FM Cost Containment, a boutique firm in Wayne, PA specializing in cost recovery services. Along with her professional experience that she brings to the Board, Leslie and her husband Bill enjoyed many years volunteering in various capacities including coaching basketball and football, served on the athletic board and was a Friday Pizza Mom.
All four of her children graduated from SKS in 2011, 2013, 2016 and 2018. Her oldest, Will, is a graduate of Lehigh University and is currently working in Conshohocken for Independence Alternative Investments. Nina is a graduate of Marquette University and pursuing a career in college athletics at Furman University. After spending a year at High Point University, Charlie is continuing his education at Delaware County Community College and working at T.J. Maxx.
Max is currently a freshman at Texas Christian University.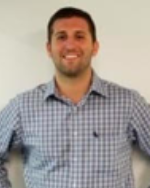 Joe Barba is an SKS ('04) and Penn State University graduate.
Joe currently works for Savage Ventures, a Nashville-based private equity/venture operating firm, where he leads business development and corporate development. Joe is also an advisor to a handful of startups through the Newchip Accelerator program.
Previously, Joe founded Vig it, a social network for sports fans and Laborocity, a national on-demand hiring platform.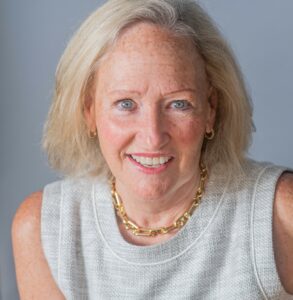 Deirdre Koerick joined the Board in September 2021 as a member of the Finance Committee and is the
Board's liaison to the Parish Financial Council. Deirdre and her husband, Tom, have five children, two of
whom attended St. Katharine's School: Kelly (Class of 2002) and Michael (Class of 2008). Currently, she
has two grandchildren at the school: Brooke Morris (Class of 2029) and Connor Morris (Class of 2031).
Over their forty years in the parish, Deirdre has served St. Katharine's in various capacities. She was
active for many years as a Religious Education teacher and as a member of the Parish Pastoral Council,
Stewardship and the Athletic Association. She currently also serves the parish as a Eucharistic Minister
and a Facilitator for Safe Environment Training. In January 2022, Deirdre retired from 44 years in the
financial services industry. During most of her career she was a senior executive and chief compliance
officer, with Lincoln Investment from 1998 to 2022 and Capital Analysts from 1984-1992. From 1992 to
1998, she ran her own regulatory compliance consulting business. Deirdre grew up in Overbrook and
attended Our Lady of Lourdes grade school and School of the Holy Child Rosemont high school. She
received her BS in Business Management from Penn State in 1977 and her MBA in Finance from Temple
in 1980.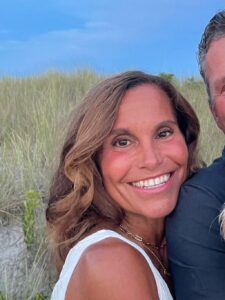 Maria Recchilungo is an original member of the Board of Limited Jurisdiction and took on the role as Chair of the Finance Committee in 2018. Maria works closely with the pastor and principal to review the school's budget to determine an appropriate school subsidy. She also evaluates and computes yearly tuition rates, monitors quarterly revenue and expense statements, and reviews all capital expenditure recommendations to ensure that proper procedures and guidelines for capital projects and improvements are being followed. Maria is a C.P.A. and worked as an auditor for Arthur Andersen & Co. for four years, then began a 10-year
tenure as Controller for a national real estate development firm before transitioning to a full-time mom and office manager for her husband, Claudio's company. Maria and Claudio have been members of the St. Katharine parish for over 25 years and their five children are all SKS alumni: Claudio Jr (SKS 2010), Sophia (SKS 2012), Lorenzo and Julianna (SKS 2015) and Gabriella (SKS 2018). For the 19 years that her children attended SKS, Maria volunteered as a Homeroom Mom, Lunch aide, Reading Circle/Library assistant as well as chairing various fundraising events. She genuinely loved every second and created an abundance of cherished memories along with a wealth of lifelong friendships.