Tuition and Fees 2018-2019
With a Child in Kindergarten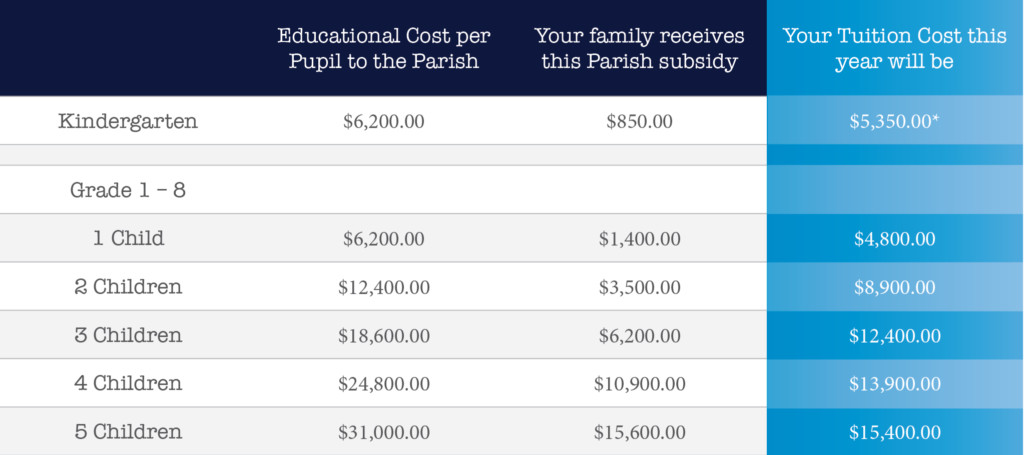 Without a Child in Kindergarten

Please Note – These tuition rates apply to St. Katharine of Siena parishioners. Families registered in other parishes should contact their pastor regarding the parish subsidy.
---
*This includes the $450 increase in tuition replacing the Raffle, Home & School dues and fundraising as noted in the letter.
Annual Fees
Registration Fee
$200 per family grades 1-8, $500 kindergarten per student
*Registration fee is non-refundable. $300 of Kg registration is applied to Kg tuition
Fee is payable by check made out to:
Saint Katharine of Siena School
or online via credit card
Stationery Fee with Activity Fee included
Applies to grades 1-8, cost varies by grade, click here for form.
Graduation Fee
See 8th grade information from teachers at start of school year.